A murder in Brooklyn: On July 2, 2005 at approximately 5:30 p.m., Christopher Rose, a quiet, gentle young man who was one block away from his family's home in Brooklyn and ironically on the way to his home in Bushkill, Pennsylvania was killed in a senseless act of street violence. A gang of boys saw Christopher walking with three friends. One of the boys in Chris' group was wearing an i-pod and the gang demanded that the boys hand it over. They resisted and the gang began to chase them.
This occured early on a summer evening in what was essentially broad daylight. There were many onlookers who witnessed the following events but did not intervene either out of apathy of fear.
Christopher and his friends were able to elude their pursuers for a short time but eventually the gang, which from many accounts had grown to about 15 or 20 youth, most on bicycles, caught up with them. The boys were forced to fight because they had resisted giving up their property and in the resulting mayhem Christopher's backpack and sneakers were stolen, his friend's backpack was stolen and someone in the group of attackers decided to murder Christopher.
Christopher Rose was stabbed in the heart and the stomach before the gang allowed him and his friends to escape. A few feet from the attack, on the corner of Avenue D and East 40th Street in the neighborhood of East Flatbush Brooklyn, Christopher fell. Minutes later Christopher Rose was dead.
About Chris
Christopher Errol Patrick Rose made his entrance into to the lives of Errol, Sharon, Ameerah, Xamayla and Crystal Rose on Thanksgiving Day in 1989. After several years of hoping for a boy child, God finally blessed them with Christopher. His mother named him Christopher (Christ Offer) as an offering to God. Chris was the last child and only son of this family. Christopher was a special boy and has made a mark in this family. He was a loving and sweet little boy and grew into an even sweeter young man and never without a smile. A family could not ask for a better son or brother. Chris' favorite thing was playing with one of his mother or sibling's arm. His life revolved around his family and close friends.
Chris loved music he played the drums and because of this his mother bought a beat machine, which made him very happy. He would spend hours alone making beats on the beat machine. He loved sports especially skiing and basketball. He loved to travel and looked forward to going to Atlanta this summer with his family. Family time was very important to him and he looked forward to the unity and togetherness that it brought. He had hopes of being an electrician.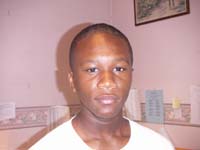 Chris was a source of joy for all who knew him and came in contact with him. Christopher loved the Lord and was a member of the Brooklyn Tabernacle Youth Ministry. In his simple way he demonstrated impartial love and concern for those he came in contact with. It was often said of him by his peers that "he had a knack for staying out of trouble".


Mission Statement
The Christopher Rose Community Empowerment Campaign will aim to mobilize community stakeholders and others for support and involvement in activities to increase community awareness of the following:
• The factors that contribute to youth violence
• Occurrences of violence
• The impact of violence
• Strategies for preventing delinquency of adolescents that leads to youth gang involvement and community violence
Gang Violence Rising?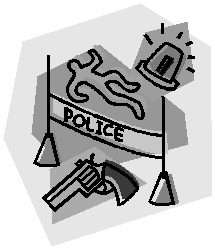 Or does it only feel like it? Many feel that in the two neighborhoods where Christopher Rose lived rising gang violence is a pressing problem. Christopher's parents, Errol and Sharon Rose have made a commitment to doing everything in their power to spare other parents their pain and they plan to start in these neighborhoods, once safe communities where the Roses chose to settle.